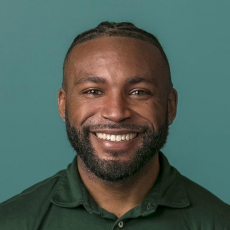 Marquis Davis

Department Assistant, Administration & Human Resources
Marquis Davis joined the Science Center in June 2019. As Department Assistant, HR and Administration, Marquis is responsible for providing administrative and clerical support to the Finance and Administration departments, as well as working with the HR Director to facilitate organizational processes and employee transitions.
Some info about your previous work experience Marquis's previous work experience includes administering various HR processes at Rutgers University in New Brunswick and working in Public Policy and Immigration with Catholic Charities.
Info about education Marquis received both his Bachelor's and Master's degrees from Rutgers University, New Brunswick.
When Marquis isn't at the Science Center, you can find him Playing guitar, Listening to music, or hiking along a mountain trail.
email hidden; JavaScript is required