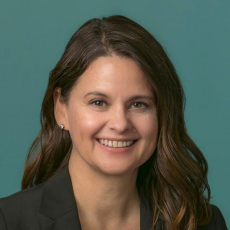 Lynette Moore

Director of Quorum
Lynette Moore started at the Science Center in 2016 in the Development department and moved to the Ecosystem Development team as the Director of Quorum in 2019. Lynette is responsible for overseeing Quorum's Lounge and event space, as well as Quorum's signature programs. She likes helping clients design successful events, developing programs to help the ecosystem and working with her team to create a "living room to the community".
Before joining the Science Center, Lynette worked was a Philanthropic Services Coordinator at Vanguard Charitable where she worked in business development. She moved to the East Coast 9 years ago when she worked for The Moyer Foundation, now Eluna, as the Assistant Executive Director. Prior to that she had a career in the for-profit world.
Lynette received her bachelor's degree from Washington State University (Go Cougs!) and recently received a certificate in Foundations in Design Thinking from IDEO.
When Lynette is not at the Science Center she can be found trying out cooking/eating some new recipe, puttering around her backyard, sharing her garden with the many critters that come by or closing out the day with a nice glass of wine. She also enjoys repurposing items, her latest project was taking a beer keg and making into a garden fountain.
email hidden; JavaScript is required