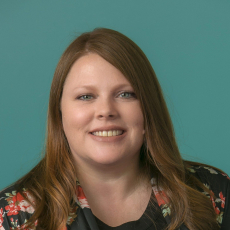 Jennifer Grega

Senior Property Manager
Jennifer Grega joined the Science Center in 2004. As Senior Property Manager, Jennifer is responsible for oversight of the administration, fiscal, human resource, maintenance, and security functions for her portfolio. This includes developing and monitoring operating and capital budgets, facilitating tenant improvements, remodeling and capital projects for the building and several other items to ensure smooth operation and tenant satisfaction.
Jennifer has over 20 years of commercial real estate experience. During her career, she has managed commercial real estate, performed new construction project management and program manager.
Outside of work, Jennifer enjoys spending time with her family in the outdoors, hiking and bike riding. She spends most of her time traveling with her son, Ryan to soccer games and daughter, Sophia to softball games.
email hidden; JavaScript is required