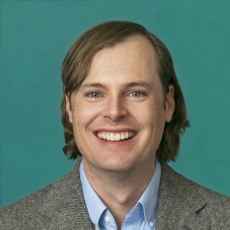 Eamon Gallagher

Senior Director of Commercialization
Eamon joined the Science Center in 2016 as program director of ic@3401, where he worked to build a unique community of high growth entrepreneurs in Philadelphia. He is a part of the Science Center's commercialization team, building systems to allow startups to grow more quickly & efficiently through ic@3401, Phase 1 Ventures, the Digital Health Accelerator, and Launch Lane
Eamon is also the Director of the Entrepreneurial Law Clinic at Drexel Law School.
Before joining the Science Center, Eamon was working with early and growth-stage technology companies in the Greater Philadelphia area in a variety of roles: as a recruiter, doing deal screening and due diligence for investors, as an attorney in private practice working with startups, as co-founder of Philly New Tech Meetup, and on the team running the Villanova Innovation, Creativity, and Entrepreneurship Institute.
Eamon is a graduate of Drexel Law with a concentration in Business & Entrepreneurship Law and the University of Rhode Island with a B.S. in Public Policy and a B.A. in Philosophy.
When not on campus or at Venture Cafe, Eamon can be found watching the English Premier League, hiking mountains, skiing, or at the Philadelphia Zoo or Longwood Gardens with his family.
email hidden; JavaScript is required