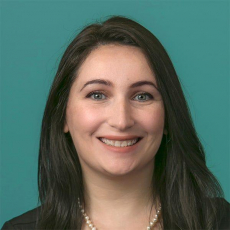 Angela De Luca-Mayo

Associate Marketing Manager
Angela De Luca-Mayo joined the Science Center in 2019 as the Associate Marketing Manager. She has authored numerous articles, interviews and editorials for the Science Center, as well as managing monthly email campaigns. She is also responsible for the Science Center's social media presence and strategy.
Her prior work experience includes both marketing and non-marketing roles in the energy and health insurance industries, for NRG and GeoBlue (Blue Cross Blue Shield Global). In a previous Global Health capacity, she coordinated high-level medical evacuations and repatriations internationally.
Angela graduated from West Chester University with a Bachelor's degree in Marketing, and is also fluent in Italian and Spanish.
In her spare time, you are likely to find her volunteering, writing, or planning her next trip abroad.
email hidden; JavaScript is required